Elementary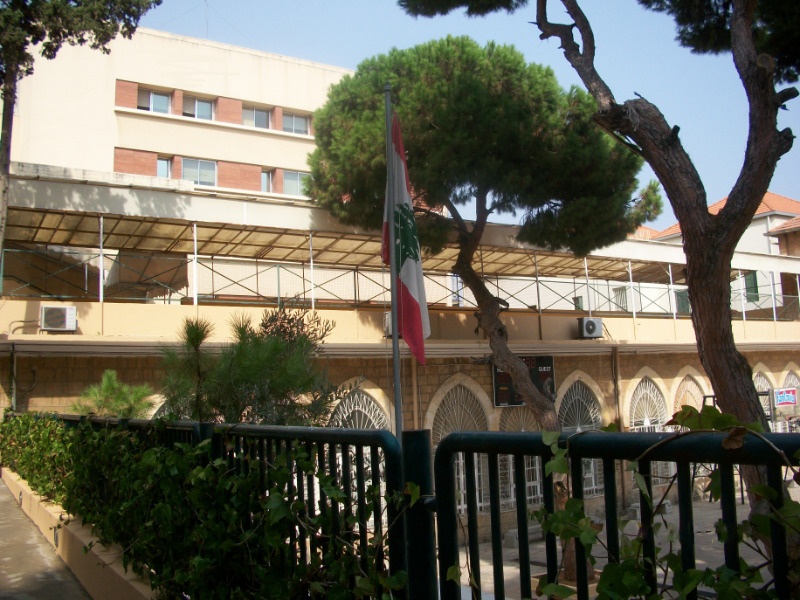 The elementary school accommodates students aged six to eleven. It covers Cycle I and Cycle II; that is, grade one through grade six. The school follows the Lebanese curriculum, with emphasis on developing skills in almost all subjects; that is why the curriculum is considered a skills-based curriculum. In both cycles, the subjects taught are English, Arabic, French as a third language, math, history, science, geography, civics, music, arts, physical education, computer education and religion. The medium of instruction adopted in math and science is English. History is an additional subject taught only to grade six learners. Also, learners have access to the library on a weekly basis in English and Arabic reading classes.

Besides, there is a special education program that offers services to elementary school children/students who have been identified as having mild learning difficulties as formally diagnosed through comprehensive psycho-educational evaluation performed by a certified educational psychologist acknowledged by the school.

In cycle I, classes start at 7:30 am and end at 2:00 pm. The day is divided into seven periods ( 50 minutes each) separated by two recesses : a thirty-minute recess at 10:00 am and a twenty-minute recess at 12:10 pm. The same applies in cycle II except for the number of teaching periods, which is eight.

The school is committed to the holistic education of young learners, which aligns with the school vision. For learners to become fully equipped to meet the demands associated with advanced levels, the school provides high quality education through a safe, welcoming and supportive environment that enhances wellbeing and enables students to flourish through flexible, engaging and innovative learning experiences where all learners can develop a love of learning, a sense of curiosity, and an ability to be creative, adaptable, and resilient.

Learning should also be stimulating and exciting. The learners experience the excitement and sense of achievement associated with learning new concepts and skills through teaching methods that motivate and arouse learners' interest. In addition to a fulfilling and productive academic school life at the elementary school, learners enjoy having a diversity of curricular and extra-curricular activities that are designed to develop well-rounded individuals with an array of skills that they will carry with them throughout life. The dynamic elementary school teachers also involve the learners in exploring through preparing for science and arts fairs, in addition to events on certain occasions and annual/end-of-year shows.

The elementary school building is a modern one that consists of six floors, with six classrooms on each floor. Also, there are two playgrounds for recess time designed for the two cycles. As for the teaching and administrative staff, there are thirty-five teachers, three supervisors and a secretary. The school is also equipped with a resource room, an arts room, two music rooms, two video rooms, a computer lab, a library, and an infirmary.

The school educational goal is placed as well on developing social skills, reinforcing the values learners should respect inside and outside school, building character among learners, boosting confidence in pursuing school tasks independently, and respect for others while working cooperatively.

As open communication and cooperation between teachers and parents are essential, teachers are assigned one period, teacher-parent period, on a weekly basis to keep parents informed about the progress of their children. This way, both parents and teachers help children to reach their potential and to attain success.